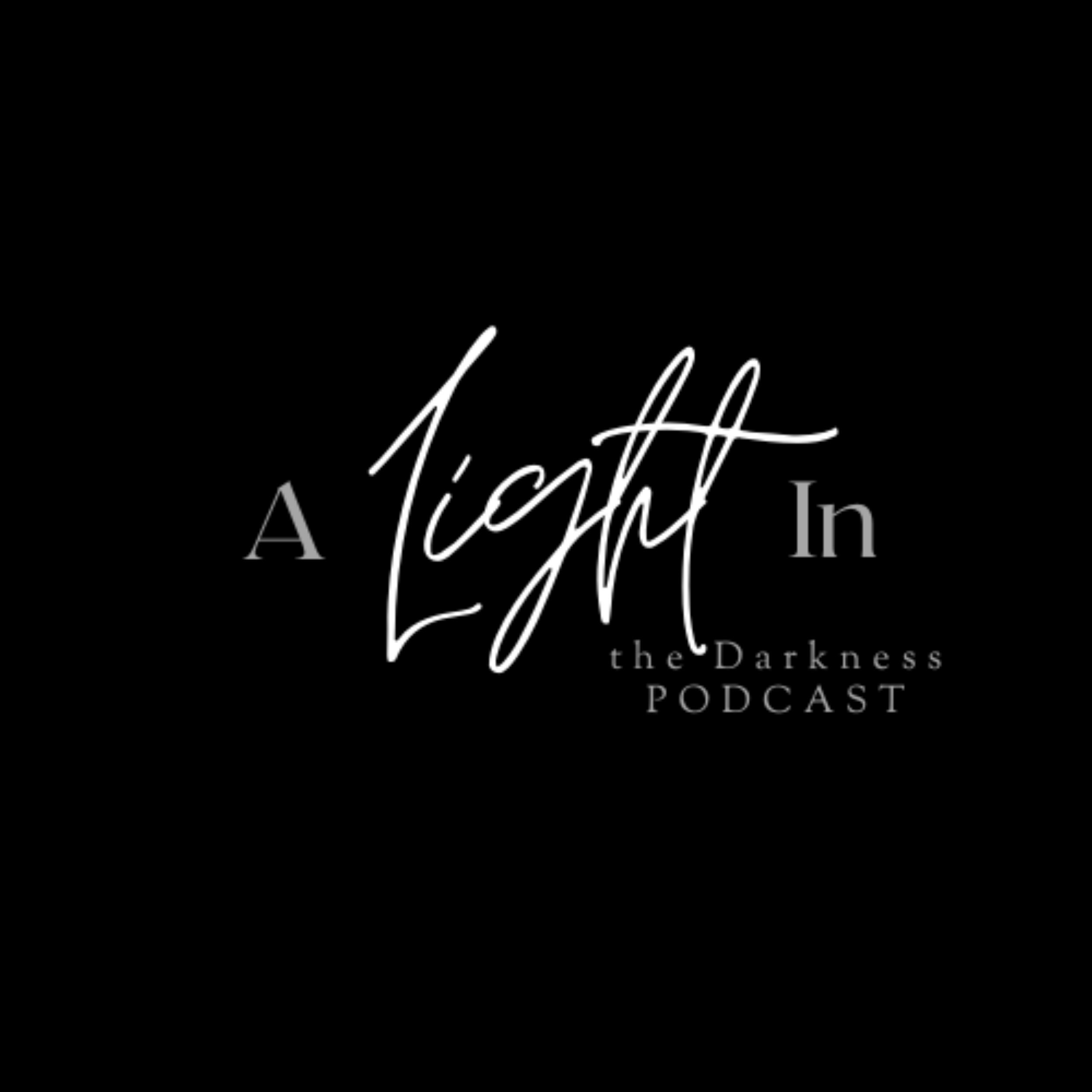 Carly Robison from A Light in the Darkness shares tips and strategies to get through dark times in your life, in a way that will help you to use them to become BETTER instead of BITTER. She and her guests will give specific lessons on how they got through their trials, or live with them as they stick around for long periods of time. You will find strength, hope, love, and a better understanding of why God allows us to suffer. This is a Christian podcast, using faith based principles as a way to find light in your own personal darkness.
Episodes
Wednesday Oct 14, 2020
Wednesday Oct 14, 2020
Heidi was raised by wonderful parents, Dan & Patricia Potts in West Jordan, UT. She has 3 sisters, and they adopted her brother when she was about 15. Heidi went to Snow College after high school and met her husband, Jason Hamilton, who had just returned from his mission. They got married in the Salt Lake City Temple in May of 2000.  Heidi graduated from the University of Utah in 2002 with a degree in communications and business. She worked for the Forest Service for 8 years before she had my first baby, and then became a stay-at-home mom. Heidi and Jason now have 6 children. She enjoys being a mother and wife. She also enjoys reading, trail running, hiking, triathlons, family history, digital scrapbooking, and traveling.
In this episode Heidi Hamilton then tells us about her sweet son Link.  She talks about all of the tender mercies that came from his short life, and shares about him ultimately passing away suddenly due to Sudden Unexplained Infant Death, or SIDS. Heidi gives us some of the strategies she uses in her life as she has dealt with grief and heartache over losing her sweet baby boy, and trying to help her family heal from such a devastating loss.
You can reach out to Heidi through her email at sunkist64@hotmail.com
To read more about Link's story read Heidi's blog here: http://jhhamiltonhappenings.blogspot.com/p/links-story.html?m=1
To learn more about SIDS or support their research efforts, click here: https://www.sids.org/
The talk Heidi shared that changed her perspective: https://devotionalarchive.byuh.edu/node/332.html
To learn more or donate to the Ronald McDonald house in Utah click here: https://connect.clickandpledge.com/w/Form/abf36fa8-4e83-4397-b7f5-062090a878ec
To learn more or donate to the Ronald McDonald House in Philadelphia click here: https://www.philarmh.org/donate/
To learn more about the Family History Work the Hampton's do on Link's angelversary click here: https://www.familysearch.org/en/
Comments
(1)
To leave or reply to comments, please download free Podbean or
Heidi was best friends with my sister in our West Jordan days. Her story is so heartbreaking but it is so inspiring how she has handled her grief and created so much good and love from it.